There is something very special about this picture by Andrew Harnik if

several

of my little birds have emailed it to me with their own individual take.
"The symbolism of man's effect on the planet is right there"
"At least it wasn't on a blue dress."
"Even Alaska's fish love Obama"
"I wish I had been that fish so I could've peed on his boots to."
The LA Times gives an Outsider's view of the president's trip to Alaska. Complete with rebuke (fair/unfair?) toward the Alaska GOP's twitter feed, the shock that Pebble Mine could even be a possibility, and a tidy wrap-up invoking previous presidential visits.
If Pebble Mine wasn't on Pres. Obama's environmental radar before his visit to Alaska, it is now! Reuters admits that while he did not directly address the controversial mine issue during his tour of Dillingham…he did say, "There are other threats [other than climate change] to this environment that we've always got to be alert to."
Get out your popcorn and a non-work electronic devise to read this Anchorage Press retelling of their experience covering the GLACIER conference. Warning: the excitement is infectious and the language can be rather blue. Enjoy!
Politico has their favorite nine photos of their #POTUSAK watch and Anchorage School Board member Tam Agosti-Gisler is front and center in their #1 photo.
AK's Department of Labor economist Neal Fried puts the bad news of ConocoPhillips' Alaska workforce cuts into perspective during an interview with the Fairbanks News Miner, "the damage could have been worse."
The Dispatch's Nathaniel Herz has the skinny on legislative committee's Medicaid expansion meeting, the results (not dropping the suit and a possible $450,000+ bill to taxpayers) and the backstory. The story is chocked full of quotes from Sen. Gary Stevens (R-Kodiak), Sen. John Coghill (R-North Pole), Sen. Dennis Egan (D-Juneau), Rep. Sam Kito (D-Juneau), Sen. Berta Gardner (D-Anchorage), and Rep. Les Gara (D-Anchorage).
Mike Coffey just got a promotion as the Director of the Southeast region for the state DOT The Fairbanks News Miner shares Coffey's impressive credentials that will serve him well as he takes over the reigns of a region responsible for 249 airports, 11 ferries, 720 public facilities and 5,619 miles of highway.
Sitka's large diesel spill source has been identified as a commercial vessel that is docked at the ANB Harbor and KCAW explains that the responsible party will face fines for the 50-300 gallon spill.
Kenai Peninsula Borough Assembly made the residents of Diamond View Estates very happy by approving their petition to allow natural gas service as a method to power their homes instead of just oil and propane. Peninsula Clarion explains why this made Enstar do a happy dance.
Five. That's right, five Chinese NAVY SHIPS were spotted off the Aleutian coast while Pres. Obama was touring the state. APRN tries to allay fears by pointing out they were in international waters and weren't breaking any laws or accords. International waters start 12 nautical miles offshore.
The Heritage Foundation has been hacked! The Hill reports that the conservative think-tank insists that no internal servers were part of the breach. Time and proxy servers will tell the true test of the depth of the data hack.
President Obama went boating around Seward on the Viewfinder with a Kenai Fjords National Park Ranger as a guide, per the Seward City News.
Sen. Lisa Murkowski was the epitome of grace under fire while sharing her take on Pres. Obama's GLACIER speech despite a noisy rig dismantlement happening in the background.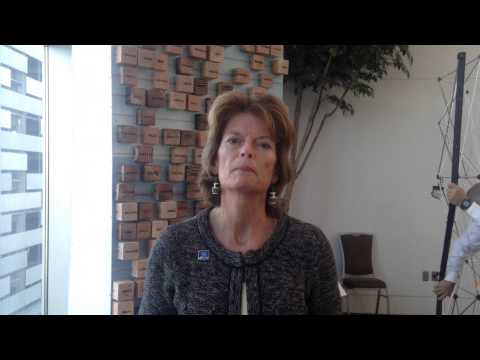 Kivalina was sure to share their thankfulness to Pres. Obama's spotlight on their disappearing village with the Juneau Empire.
In that is wicked cute news: Obama's renown swagger showed itself while learning a traditional Yup'ik dance during his visit to Dillingham.
This entry was posted in