This Just In:  Messages left for legislators with their Juneau offices are  Calls to Juneau offices are not being forwarded to Anchorage's LIO and are going straight to Voicemail Jail!  It has also been confirmed that at least some GOP legislator's staffers cannot figure out how to check voicemail in the first place.
Skynet. Is. Real. The dark government program dreamed up for the Terminator franchise, as the cause for world destruction is not only an actual NSA program, but also it is using the exact same NAME for the system that spies on American citizens' phone calls, per Wired.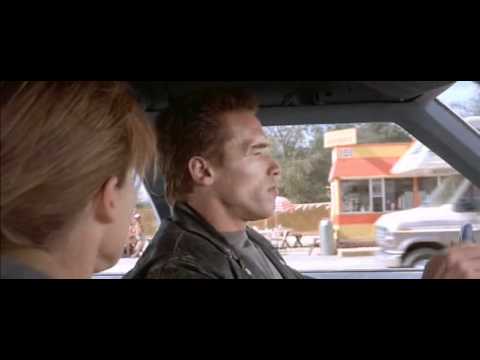 My little birds in Kodiak told me that attendees were not impressed with Sen. Gary Stevens (R-Kodiak) and Rep. Louise Stutes' (R-Kodiak) legislative update last night. The meeting was well attended with many expressing their worries, anger and frustration over education funding cuts, the protracted Session and fish issues. Afterwards, there was a gaggle of people that quietly spoke about potential 2016 contenders. Interesting!
The Fairbanks New Miner distills the Alaska budget, debate and attempts to fix it down to numbers.
Sen. Dan Sullivan has something in common with Sen. Elizabeth Warren (D-MA)! They both voted for the passage of a bill that gives Congress the ability to review the nuclear deal with Iran in a 98-1 vote.
The Peninsula Clarion gathers the lingering questions swirling about political wonks over the state budget and clarifies the confusing nature of this Special Session.
Sen. Lisa Murkowski introduced seventeen bills yesterday as part of her energy reform package. The Hill explains what the bills' intentions include and their likelihood of passage. The Dispatch's Erica Martinson explains the Alaska relevant bits.
You don't need a Taj MacHawker to get the people's work done, as evidence by the Mat-Su valley legislators. The Frontiersman reveals how, what, and where they are doing their legislative duty to forge compromise with the current budget impasse.
Sen. Dennis Egan (D-Juneau) spoke at the Juneau Chamber of Commerce luncheon yesterday where he gave his legislative update to include funding for local infrastructure projects, hopeful passage of certain bills and where the legislature is, in his view, in finalizing the budget, Medicaid expansion and Erin's Law, per the Juneau Empire.
UPI discloses the reasons why Sen. Lisa Murkowski is asking for clarification with the federal law's definition of what is considered to be a light form of oil called condensate. The reason? This type of oil is already allowed exempt from the oil export ban.
The City and Borough of Juneau has made a bold pledge in these lean times: they will fully fund local education this year and FY2016 up to the cap. The Juneau Empire discloses how this will be done.
This entry was posted in