Austin Baird describes the dog whistles, heated moments and the occasional playful/nonplayful jabs between Ethan Berkowitz and Amy Demboski during KTUU's Anchorage Mayoral debate. Below is the segment regarding incestgate. Demboski brought up that Casey Reynold's, who interviewed her on air about Jerry Prevo's Ethan Berkowitz <3 incest sermon, live-in girlfriend is a longtime Berkowitz staffer. Important? Not Important?
It's Anchorage Mayoral endorsement time! Amy Demboski got Dan Sullivan's seal of approval. Ethan Berkowitz got state Sen. Lesil McGuire (R-Anchorage).
Holy Geography Batman! The Washington Times reports that 2 Russian nuclear-capable bombers flew into the Alaska air defense zone on Earth Day (how ironic). U.S. officials believe this is the beginning of Russia's long-range spring training cycle and future incursions are expected without incident.
APRN details the legislative maneuvering of WHERE committee hearings and how often they have the floor session in Juneau.
Test Tube Fish is now a thing. While there are no current plans to bring Arctic Cod to the dinner table just yet, scientists are using their lab creations to study climate change and its affects on Arctic food chains.
Political Pipeline has released Ethan Berkowitz and Amy Demboski's answers to their questionnaire titled Where They Stand.
Ethan Berkowitz has a new campaign ad titled Investing in Anchorage.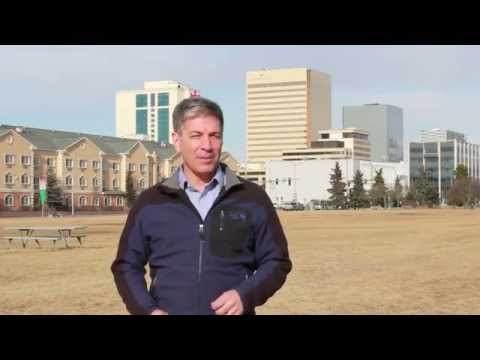 Alaska LNG has been making more presentations than an Avon representative. This time the Peninsula Clarion reports that Kenai Peninsula contractors, service-providers, and business owners were the recipients of the few known contracting procedures that have been worked out on this future project.
Rep. Don Young voted for both of the 2016 appropriations bills. The first was to provide allocated $77 billion for the Department of Veterans Affairs and military construction projects. The second was to allocate $35.4 billion for the Army Corps of Engineers, Department of Energy and our nuclear weapons programs.
The Mad Max world of Wasilla ATV driving is coming to an end as the Frontiersman details the Wasilla City Council's approval of 5-1 for restricted ATV use.
The FAA has switched to a new air traffic control system designed to reduce flight delays and improve aircraft fuel efficiency, according to the New York Times. Unfortunately, Alaska, Hawaii, Guam and Puerto Rico were not included in the upgrade of the new $2.5 billion (yes, with a "B") satellite-based system.
Talkeetna residents are facing a proposed 13% increase in water and 6% increase in sewage rates by the borough's Public Works director, per the Frontiersman.
Sen. Lisa Murkowski explains to OAN why she wants the U.S. to lift the oil export ban.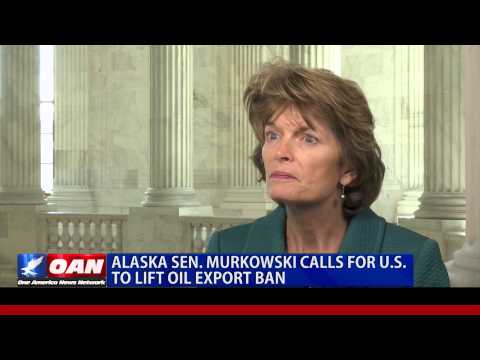 RealEstateRama has the update on Sen. Lisa Murkowski's continued support for Energy Efficiency in crafting national energy policies. The Energy Policy and Outreach Director of the Alaska Energy Authority testified to its importance in Alaska.
Kaiser Health News itemizes the $103 billion (yep, that was a "B") the federal government spent on pharmaceuticals in 2013. Nexium cost the most at $2.5 billion for 1.5 million patients, while the most frequently prescribed drug was a generic used to treat high blood pressure and aid patients while experiencing a heart attack.
Alaska, South Dakota and Wyoming are the only states in the Union where 20% or more renters are NOT using half of their take home pay for housing. WRAL explains what the affects expensive housing has had on the rest of the country.
Alaska's Northstar Wireless is ready for the FCC to review its actions in the AWS-3 auction with DISH.
The Hill ponders the following scenario: Clinton-Warren vs. Fiorina-Palin for the 2016 presidential race. Really.
An Anchorage Landmark is garnering community support to protect and restore it back to its glory days.   Save the 4th Avenue Theatre movement is urging the community to contact Anchorage Assembly members to "stop the destruction of our community's National Historic jewel and connection to our city's past."
This entry was posted in