This week on Capital Hill, it'll be a mad dash in the Senate to get the new head of TSA through the nomination process (the previous one was yanked from his role due to the embarrassingly high 67-70% failure rate of internal testing among US airports earlier this month). There will also be discussion on school lunches, a look at Obama's executive action on immigration and GMO labeling.
Juneau's Department of Labor and Workforce Development has something the other satalite offices don't: Workers' rights pamphlet in Samoan! O le gagana e tasi e le lava.
Alexandra Gutierrez with APRN has an indepth accounting of legislators' per diem during the (wicked long) special sessions. An interesting mixture of Anchorage representatives took their per diem ( Sen. Lesil McGuire at $7,347 and Sen. Cathy Giessel at $5,352) while most (including Sen. Kevin Meyer, Rep. Craig Johnson and the none of the Anchorage Democrats) did not.
Sen. Lisa Murkowski's impassioned speech in support of the Alaska priorities in the FY16 Defense Appropriations Bill moved Real Estate Rama to write an entire article about her amendments and her growing recognition as a national advocate for Lou Gehrig's disease research.
The Nome Nugget reports that the Nome Common Council has passed LOWER property taxes for FY16. The mill rate will be lowered from FY15's 12 to 11 and could end up saving homeowners several hundreds of dollars.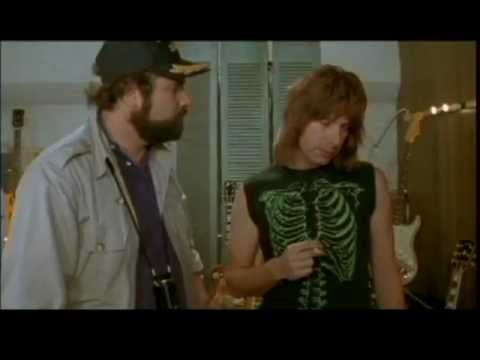 Soldotna business owners are flexing their muscle (and vocabulary) with the Soldotna City Council over the proposal to ease food truck permitting. The Peninsula Clarion reveals that they don't want it and as a result-the city council has postponed the measure.
Power lines. Wasilla's growing pains are currently being reflected in finding the balance between the need for MEA's voltage and the desire for it to be somewhere…just not in one's backyard. The Frontiersman has the details.
Defense is how Outside GOP groups will be working the 2016 election cycle. Roll Call uses Sen. Dan Sullivan as an example of success when groups and the NRSC identify AND back candidates early.
Mayor Bert Cottle's vote broke the 3-3 tie of the Wasilla City Council over hiring back Park Rangers. The Frontiersman reports that it will come with a price tag of $25,180 for two seasonal rangers.
Meet the alpha dog of Alpha Media: Larry Wilson. He is going to have significant sway in what Anchorage radios will be playing (KBEAR 104.1, KOOL 97.3, MIX 103.1, KWHL 106.5, KHAR 590, KFQD 750) once the FCC confirms the sale of the station by Morris Media, per the Dispatch.
Alaskans looking for work just got some extra love from Commissioner Heidi Drygas with the instutition of a 90% Alaska resident hire requirement for state-funded public construction jobs beginning July 1, per the Fairbanks News Miner.
Drill, Baby Drill might be an iconic slogan, but when it comes to BlueCrest Energy's plans for drilling six miles from Anchor Point-residents are not so enthusiastic, according to APRN.
Sen. Anna MacKinnon (R-Eagle River/Anchorage) and Sen. Cathy Giessel (R-Anchorage) co-wrote an op-ed in the Dispatch where they explain why certain budget cuts were made.
This entry was posted in