The latest Borough Assembly Report by one Sue McClure is HERE! It is complete with news on Mayor Navarre's official trip to Japan, upcoming public hearings, ballot proposition summaries for the Oct. 6 election and so much more.
One of my little birds took umbrage at yesterday's Roundup by pointing out that Sen. Dan Sullivan "is following in [former Sen. Mark] Begich's footsteps" regarding the move to rename Mt. McKinley à Denali. Fair enough.
Medicaid Expansion appears to have the stuff to become Gov. Bill Walker's legacy issue. After the joint state senate/house's decision to sue the governor over the legality of his decision, there was a flurry of press releases each making it quite clear where the battle lines are currently drawn: Senate Minority via Sen. Berta Gardner (D-Anchorage); House Minority via Rep. Sam Kito (D-Juneau), Rep. Andy Josephson (D-Anchorage), Rep. Les Gara (D-Anchorage), Rep. Geran Tarr (D-Anchorage); House Majority via Rep. Lynn Gattis (R-Wasilla), Rep. Dan Saddler (R-Eagle River), Rep. Lance Pruitt (R-Anchorage), Rep. Tammie Wilson (R-North Pole).
Looks like it's going to cost the state even more money to borrow money if Alaska doesn't fix the budget problems pronto as KTUU reports that Standard & Poor's Rating System has continued to The Last Frontier's rating from "stable" to "NEGATIVE". Ouchie!!
Ketchikan City Council just got another candidate in Julie Isom (former staffer to Sen. Bert "always killing it in a three piece suit" Stedman (R-Sitka)) to run against George Lybrand for the council seat in question.
Cottage industries are ubiquitous with a free market and that extends to the cannabis industry and Fairbanks area private growers' desire to sell their wares legally. The Fairbanks News Miner reveals that this is one of the sticking points over the Fairbanks North Star Borough Assembly's proposed zoning measure.
The diesel spill in Sitka is not 7,000 gallons bad. KCAW shares the news that the spill is more like 2,500+ gallons of bad.
Sen. Lisa Murkowski was awarded the 2015 Walter J. Hickel Award for Public Policy Leadership by Commonwealth North last night. She joins an elite group of previous recipients that include Willie Hensley, Jay Hammond, Rep. Don Young and more.
Jim Gottstein got to do a happy dance yesterday when the Anchorage Superior Court Judge Patrick McKay rejected the Alaska Legislature's request to dismiss the Anchorage LIO lease lawsuit. The decision came after heated deliberations where the Dispatch caught Jeffery Robinson (attorney for the LIO developers) calling Gottstein a "sham plaintiff".
The City and Borough of Juneau Assembly has made their board appointments and the Juneau Empire has the details.
Sen. Lesil McGuire (R-Anchorage) isn't the only Alaskan politician that is singing Donald Trump's praises. Former Gov. Sarah Palin's devotion to The Donald's immigration plan was for public viewing via Fox News' "On the Record".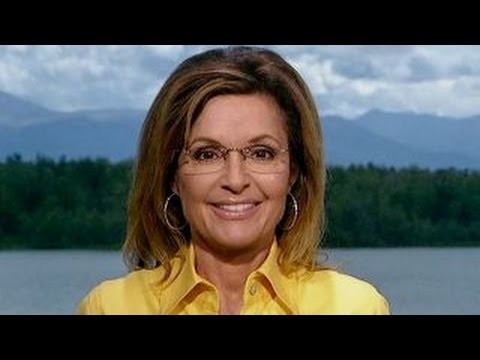 The Ketchikan Gateway Borough Assembly got cold feet over raising the cigarette tax to $3-per-pack and 75% increase on wholesale taxes on other tobacco products due to their vocally outraged electorate and decided to postpone the issue indefinitely, per the Peninsula Clarion.
ASHLEY MADISON!!! Last night saw the mega data dump of the "Life is short. Have an affair." users onto the dark web.   Most is unknown due to the shear size of the information. More will be trickling out over the next few days. What is known is that there are 15,000+ registered account users utilizing military and government servers. Have no LEGAL fear naughty Alaskans because this is one of the few states where adultery isn't a state crime.
Happy First Day of School Alaska!
This entry was posted in