Special Session 3.0 is on the horizon and the when/where is still a BIG unknown. The Juneau Empire spoke with Sen. Dennis Egan (D-Juneau) about the possibilities of a Juneau or Anchorage based locale.
President Obama's upcoming trip to Alaska has so many people scratching their heads that whitehouse.org has an entire page (and video) has been dedicated to explain why he would want to visit the Last Frontier…aside from the obvious awesomeness of berry season.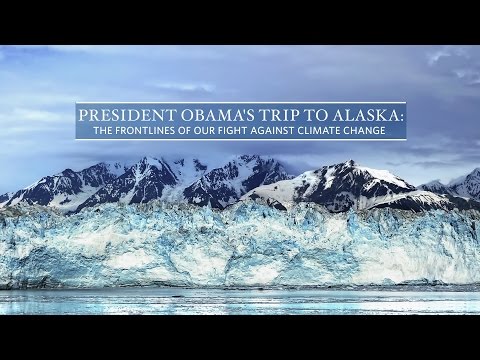 Sitka has an $8.3 million debt problem that stems mainly from water and wastewater maintenance and KCAW details how the Sitka Assembly is grappling with the situation.
Greenpeace and Oil Change International just released a report that lays out their case to the US Dept. of the Interior on why giving Shell permission to tap oil-bearing zones is a bad idea.
It appears that the Soldotna's Chamber of Commerce is finally getting its way in their desire for a new building…sort of. The Peninsula Clarion reveals that the Soldotna City Council has agreed to not develop the parcel the Chamber wants to build on to allow the organization time to raise the needed funds.
The cash cow that could be pot tax will be under the City and Borough of Juneau's Pot committee's microscope tonight when they discuss the maximum number of permits they will allow for commercial cannabis retail stores. The Juneau Empire has the details.
The Seward City Council voted unanimously for two Seward harbor improvement/modernization resolutions that will cost roughly $5.4 million with about half already secured from the Alaska DOT, per the Seward City News.
Former Sen. Mark Begich made the news by being a part of a press release by former Democratic lawmakers that a) oppose the Iran Nuclear Accord and b) support Sen. Charles Schumer (D-NY) in the wake of his mini scandal, per The Hill.
Anchorage Mayor Ethan Berkowitz's press conference over the new homeless coordinator also came with the announcement over how the city is going to change the way homelessness will be handled. The Dispatch relays that this will come in part via the Housing First model.
American Council for Capital Formation released a report where they made their case for Alaska to choose the current LNG pipeline project and stop considering the stand-alone version as a possibility.
Alaska was just awarded $27,043 from the US Dept. of Education to help cover Advanced Placement tests for low-income families, per the Fairbanks News Miner.
The Dispatch's Dermot Cole echoed many Alaskans' exasperation at the legislature's missed opportunity to get the state truly involved in plotting the state's future in the face of our fiscal crisis.
If you were down in Kenai yesterday, you weren't alone! Turns out that Sen. Lisa Murkowski got some fishing in as well.
This entry was posted in