The Dispatch has you covered with information on Veterans Day ceremonies for the Anchorage and Mat-Su area.
In a move that has sent a shockwave throughout the Peninsula, Homer's Mayor Beth Wythe has become the latest Republican to take on a GOP incumbent and force a primary. The reason for such a jaw dropping reaction for many of my little birds? Rep. Paul Seaton (R-Homer) is a well-respected and beloved legislator in his district by both sides of the aisle and his support is considerable. Some whisperings have been that Wythe's run is not to actually win, but to learn the ropes of campaigning for a future successful run in 2018.
Gov. Bill Walker is looking for a new State Agriculture Director as it has been decided that Franci Havemeister is not cut from his type of leadership cloth. One of my little birds thought DNR's Commissioner Mark Myers was

misogynistic

 innapropriate by referencing Havemeister as "Franci" in the state's official press release instead of "Director Havemeister" as the governor did.
One of my little birds sent me this photo of Anchorage Assembly candidate John Weddleton's kick-off fundraiser. It was earlier reported to have been a success, but if uber Republican (and fellow Anchorage Assembly candidate-though for a different seat) Ira Pearlman is there AND seen having a grand ole' time…Weddleton's challengers should indeed be worried.
Congrats to Timothy Cashman Jr. on his almost unanimous (4-1) appointment to the open seat on the Soldotna's City Council after Assemblyman Pete Sprague became Mayor Pete Sprague in October! The Peninsula Clarion was there for the swearing in ceremony.
The Anchorage Assembly was wicked busy as they not only passed an ordinance that made the possession and selling of SPICE illegal, but also a $500 fine if a driver is caught texting while driving.
Fairbanks Mayor John Eberhart's $37.50 APOC fine from his 2013 mayoral race has rather upset his attorney though as he told the Fairbanks News Miner, it's not about the fine amount, but the issues and implications on which the fine if based.
Jeff Stepp is the first of two Special Assistant positions that Fairbanks North Star Borough Mayor Karl Kassel has filled for his administration. Many Alaska political wonks remember Stepp as former Sen. Joe Paskvan's (D-Fairbanks) legislative guard dog and will no doubt continue his reputation on behalf of Kassel.
When the Senate needs true bipartisan/bicameral negoitiators for the highway bill, who're they gonna call?

Ghostbusters!

 Sen. Lisa Murkowski!
In other APOC violation news, Governor Bill Walker's deputy chief of staff has been linked to potential campaign disclosure violations of a non-profit corporation she helped form before Walker's election bid. APRN explains that the complaint alleges that not only were the disclosures filed late, but hid the true identity of funds and started spending its resources BEFORE it was registered (consider that an APOC cardinal sin).
Seward's Lori Draper, Jennifer Carr and Charon Ganser took to pounding D.C.'s legislative hallways in the name of peace as part of a national grassroots network that focuses on a five-point peace-building goal. Seward City News interviewed the ladies on their return and how the tight-knit community's response has been so far.
Former Sen. Mark Begich cum President and CEO of Northern Compass Group wrote an impassioned op-ed in The Hill where he expounded on the need to lift the 40+ oil export ban and used how oil export has helped Alaska as an example.
Sen. Lisa Murkowski's first ad for her re-election campaign is up.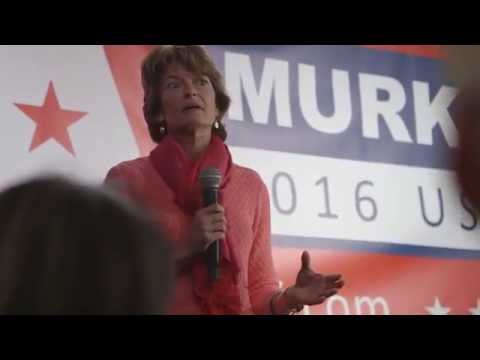 This entry was posted in