Anchorage parks are taking a page from the Handmaid's Tale and plan to use pictographs instead of words on trails and maps, per the Dispatch. Really, this is actually happening.
The City and Borough of Sitka's recent assembly meeting was very busy indeed between the reappointment of Dan Jones to the Gary Paxton Industrial Board, Eric Skousen to the Port and Harbors Commission and Tami Parker Song to the Planning Commission; the finalization of the raw water contract for $1,000,000; and Mayor McConnell signing a coalition letter to Pres. Obama in support of continued climate action.
Juneau's City Manager Kim Kiefer's planned retirement for December 2015 has been extended to April 30, 2016 because of the 33 applicants for her soon-to-be-vacant job…not one was determined worthy of her mantle. The City and Borough of Juneau Assembly will begin anew in January with the hopes of finding someone by the end of February.
The VA Office of Inspector General released a report with some rather disturbing issues with the Alaska VA including 75% of clean and dirty items were stored together in patient care areas, physical security issues at their pharmacies and most alarming was that 80% of Alaska facility clinicians were not qualified in suicide-prevention training.
Politico looks at what they consider to be the new Indian wars in Congress over the return of lands back to tribes and included a quote from Assistant Secretary for Indian Affairs Kevin Washburn where he basically called Rep. Don Young ignorant and racist.
Sen. Lisa Murkowski and Sen. Elizabeth Warren (D-MA) publically stood together in their agreement that the US government should not sell the Strategic Petroleum Reserve, according to US News.
Gavel Alaska tweeted this interesting graphic that the difference between the proposed state wealth management and the current method.
The AP's Becky Bohrer has a widely circulated article about the current state of the LNG Pipeline project with background, the players, and potential outcomes.
Next week will be the annual Alaska Miners Association convention & trade show where 1,000+ people are expected to attend. The Juneau Empire shares the info that among the crowd will be Gov. Byron Mallott, Northrim President Joe Beedle, Mark Edwards and Sen. Dan Sullivan-all of whom will be speaking.
Wired has an interesting article about which 2016 presidential hopeful you support reveals how you <3 your information.   Trump fan? You probably enjoy click bait. Think Vermont isn't just for Lovers, but also the source for 2016's winner? You probably devour any political news available…as long as it's online.
Joshua Whittaker will be donating $400 to a local homeless shelter as repayment for his alleged destruction of then mayoral-candidate Assemblyperson Amy Demboski's campaign sign in lieu of a fine or jail time. The Dispatch's Devin Kelly has the details.
Pac Rim has filed an appeal with AK DNR over the water reservation permit previously granted to the Chuitna Citizens Coalition. APRN explains their reason and what the Coalition had to say in response.
Here is something that is surely going to keep Rep. Les Gara (D-Anchorage) up at night: The number of Alaska foster kids is at an all time high. Someone down in Juneau might want to give Rep. Gara a hug and maybe consider upping the $ for the Office of Children's Services as an early Hanukkah gift.
Politico explains why 1994 is the source for what is playing out now in the 2016 presidential race.
Rep. Don Young shared his joy over the election of Speaker Paul Ryan via his YouTube channel.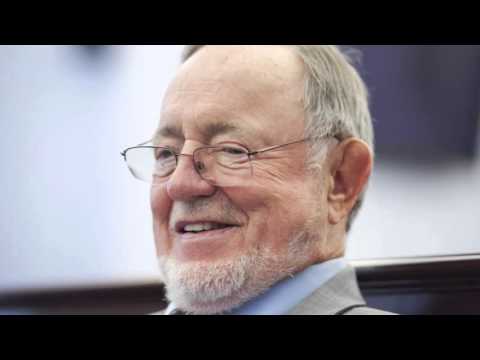 This entry was posted in