Sen. Dan Sullivan appeared on Fox News' Your World with Neil Cavuto to discuss Iran not being added to the government's annual terrorist threat report. After first throwing shade at the change in declaration by the State Department, Sen. Sullivan then explained that he simply didn't know the exact reason for the change, before reaffirming his association with the infamous Iran letter.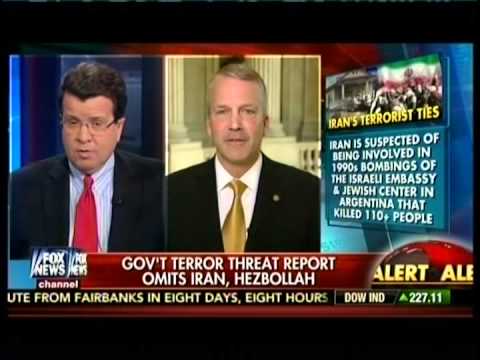 The Fairbanks News Miner reports that UAF is looking at possible new power plant options in their search for reliable heat that is cheaper than their current heat provider.
Alaska Native News reports that Sen. Lisa Murkowski maximized the appearance of MDA Director Admiral James Syring before the Appropriations Committee to discuss Alaska's role in national defense and the necessity of Long Range Radar in the Last Frontier.
The Peninsula Clarion has the details on the new proposed trapping restrictions; the Kenai Peninsula isn't expected to be very happy.
The latest edition of the Anchorage mayoral in-depth articles by Devin Kelly with the Dispatch is Ethan "All Politics is Local" Berkowitz.
This entry was posted in