Sen. Lisa Murkowski and the six other Republican senators have won international praise for declining to sign the now infamous Iran letter. The Hill explains how the letter has backfired, while Politico goes further and predicts the letter will fan the flames of Iran's religious fanatics and will be used to ease the entrance of a new hard-line Supreme Leader. Yereth Rosen with the Dispatch offers stateside commentary.
The controversy of the Iran letter has become so great that the Washington Post devoted major space to list every senator that signed and the New York Daily News did not mince words with their headline yesterday by branded all 47 Republican Senators, including Sen. Dan Sullivan, traitors.
The Fairbanks North Star Borough mayor is deciding his next move regarding rate hikes by Fairbanks Natural Gas, according to the Fairbanks News Miner.
The Alaska Libertarian Party wins big with the nomination of one of their own, Mark Fish, to the APOC board. The Dispatch explains the backstory and why Fish will likely have a smooth confirmation hearing.
If you're looking to score yourself some brownie points with members/staff of the House Finance Committee, you might want to grab an additional coffee while heading to the capital today because the Juneau Empire reports that they were burning the midnight oil working their way through 81 amendments of the Operating Budget. One of the things that got restored was most of the original 50% funding cuts to public broadcasting grants.
In other Sen. Dan Sullivan news, his office announced that Elaina Spraker has been hired to be his Regional Director in the new Kenai office. A few might remember Spraker from her memorable commercial in support of then-candidate Sullivan's senate bid.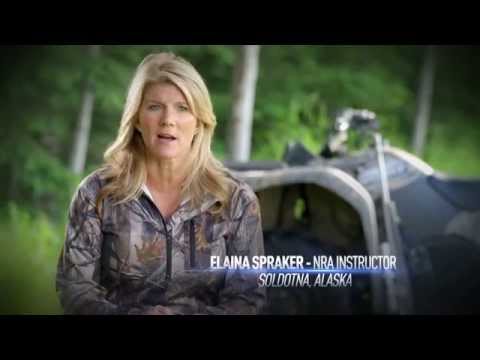 Emergency funding for the NSA will be exhausted within the next two months and The Hill reports that congress is no where on creating meaningful reform on the agency's rules regarding spying on American citizens.
The State Supreme Court is deciding on a fishing subsistence case that could invalidate fishing and hunting permits and question the validity of many Fish and Game regulations, per the Dispatch.
APRN's Alexandra Gutierrez covered the confirmation hearing of Laurie Hummel for her nominated role to be Alaska's new Adjutant General and Commissioner of Military and Veterans' Affairs. Things started off genial with the standard lines of questioning and then as one of my little birds told me, "got weird, fast" with the political knives drawn and personal questions being peppered at the ever composed Hummel.
Senate State Affairs discussed what legal commercial pot farms would look like and how the state Department of Agriculture would regulate it. The Juneau Empire has the specifics.
The Senate Majority tweeted this picture after a successful fundraiser for providing food for the less fortunate.
This entry was posted in