It is good news for Sen. Lisa Murkowski's quest to lift the export ban on crude oil! Politico explains how yesterday's Iranian nuclear deal only gives her supporters more leverage to "get'er done."
In light of yesterday's historic Iranian nuclear accord, one of my little birds sent me this touching YouTube video about how we are more alike than different.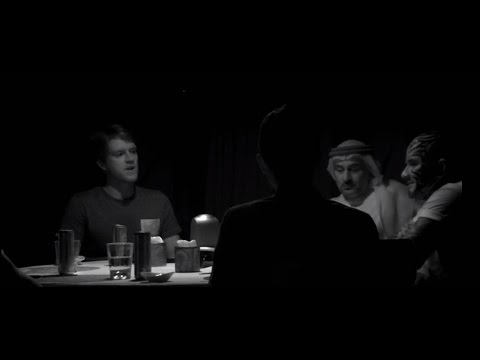 For Mat-Su residents planning on taking a dump run, prepare to pay a little bit more now at both the local transfer stations and the borough landfill because the Mat-Su Borough Assembly has passed rate increases. The Frontiersman explains that beginning July 1, it will cost $6 to dump (2) 33-gallon garbage bags and getting rid of more will trigger extra fees.
Mark your calendars for July 15 because the Dispatch reveals this will be the day Gov. Bill Walker explains how his administration will be moving forward with Medicaid expansion.
Sen. Lisa Murkowski lead a block of senators in urging the director of NSA to keep them abreast of international security implications of expanding US energy output while the issue of lifting the 40+ year old crude export ban is being bandied about Congress, per Business Insider.
Hey Kodiakians! Want to run for Mayor or City Council? Well, today's your lucky day because you totally can! Mayor Pat Branson, Council members Gabriel Saravia and Richard Walker's terms end this October and Kodiak needs you!
The OPM data hack has now officially affected 22.1 million people and The Hill reports that there is a bill that would give these victims identify theft protections for the rest of their lives.
Barrow is about has happy about Shell's offshore drilling as Seattle, but instead of protesting via kayaks they are planning on a beach vigil to "gather in unity for the safety of the Arctic Ocean." For those interested in participating the Arctic Sounder reports that it will be held on July 18 at Nalakuataq.
APRN reports that while the ship containing federally required blowout response equipment is heading to Oregon for repairs, Shell does not anticipate an interruption in their 2015 drilling schedule.
Alaska is synonymous in many minds with polar bears, Palin and men-lots and lots of men. The Washington Post has a captivating breakdown of not only where men out number women in total population, but also by age group. For Alaskan men seeking a female counterpart between the ages of 30-34…you're really out of luck.
While cannabis is legal in Alaska, where you can open-carry your greenery is getting a bit more complicated in Anchorage as the Dispatch explains that a proposed ordinance by Anchorage Assembly Ernie Hall and Amy Demboski will ensure that weed can only be kept in the trunk of your car.
Fairbank's commercial pot district is slowly materializing with the Fairbanks News Miner expecting the Fairbanks North Star Borough to finalize the zoning ordinances in time for business owners to purchase commercial permits from the state in time for summer 2016.
Sen. Pete Kelly (R-Fairbanks), Rep. Dave Talerico (R-Healy), Rep. Tammie Wilson (R-North Pole), and Rep. Adam Wool (D-Fairbanks) will be speaking at the Greater Fairbanks Chamber of Commerce about the previous legislative session as well as their forecast for 2016.
Have something to share? Contact Inside Alaska Politics at michelle@insidealaskapolitics.com
This entry was posted in