Some of Newtok's village leaders have refused to leave their offices after losing a power dispute, but US District Judge Ralph Beistline has authorized the AK State Troopers to forcefully remove the former leaders. The New York Times has the detail on this modern Trail of Tears
Whoa!! Check it: the voter rejected 2013 Kenai Comprehensive Plan is going to be used anyway as the basis for the revised version in 2016. While the Peninsula Clarion refrained from inflammatory language on this move…Kenai's electorate will probably not be so demure.
Sen. Marco Rubio (R-FL) seat buddy caught the eye of Politico, Inside Alaska Politics, and anyone with an appreciation for successful fashion risks (is there anything that Sen. Lisa Murkowski CAN'T pull off?)
The Anchorage Caucus were busy little bees last Saturday as constituents voiced their concern (and at times outrage) over the fiscal situation Alaska is facing. One of my little birds noted that MANY Republican legislators were late to their own meeting AND looked "more bored than interested in doing their job."
Over in Wasilla, their City Council has made another step closer to an outright ban on commercial retail and farming cannabis businesses (and that lovely NEW tax stream) as the item is now up for vote on January 25.
There doesn't seem to be any bias by the EPA in their assessment of the proposed Pebble Mine, per an unnamed watchdog's report by the AP.
The waning days of free drone registration has brought Wired to create a handy dandy "How to Register" your drone article. Remember, if your drone is bigger than a paperclip OR weighs more than ½ a pound…get to it before January 21 or you'll have to fork over $5.00 to register AND possibly $27,500+/- in civil/criminal fines.
In this is soooo not good news: Director of National Intelligence James Clapper AND his wife's personal emails were also hacked by the same teenager that also hacked CIA Director John Brennan's personal email back in October.
Those lucky Anchorage voters and their extra items on April's ballot! The Dispatch reports on the official status of the latest ballot measure as a 5% tax question on commercial pot sales.
With a large section of Pres. Obama's SOTU address focused on security, many wondered why the DHS secretary wasn't present for the obligatory camera pan, turns out that he was the designated survivor and got to hang out at an "undisclosed location" to chill.
Our Washington Delegation had some choice words for President Obama's SOTU address. The Juneau Empire has an overview, but Sen. Lisa Murkowski and Sen. Dan Sullivan's twitter feed is more…err…pointed. Then there is always Rep. Don Young's address.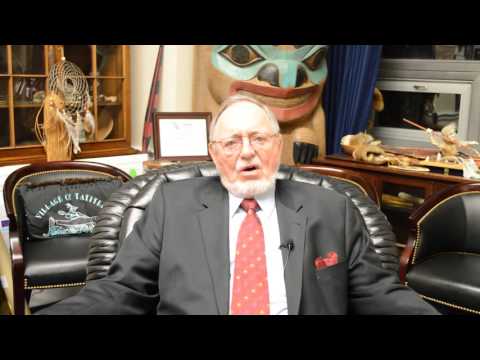 One of my East Coast little birds found Gov. Nikki Haley's (R-SC) GOP response to the State of the Union Address difficult to focus on as, "D@mn what's up with her teeth? They don't move. Why don't they move? Its creeping me out." What do you think?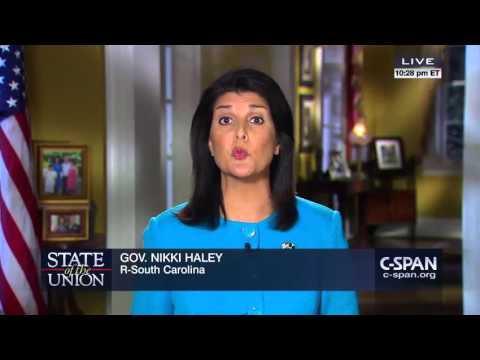 The Juneau Empire had a bit of fun with their headline for an article about the City and Borough of Juneau Assembly's breakfast with their state and federal political movers and shakers (federal lobbyist, state lobbyist, Sen. Dennis Egan (D-Juneau), and Rep. Cathy Munoz (R-Juneau)). One of my little birds was a bit miffed that Rep. Sam Kito (D-Juneau) was not present; as his good humor would have added some "needed" brevity, though Sen. Egan did provide a little relief to go along with the bad news.
What's this "Postponed Indefinitely" item on the Kodiak Island Borough Assembly Newsletter? The ABC Board apparently didn't like the cut of Northwest Company, Island Grocers #1796's jib and isn't likely to transfer the liquor license from Island Grocers, LLC Express/Bells Flats to them. Oh, and Gov. Bill Walker will be getting a letter urging him to have a Kodiak Representative on the North Pacific Fishery Management Council.
Rep. Dave Talerico (R-Healy) was his usual charming self in an interview with the Juneau Empire over his latest bill that would allow wider permitted fish hatcheries as Fish and Game are seeing a massive budget cut starting in 2016.
There will be 4,000 fewer BP employees though the percent of Alaskan job losses is not being released.
Sen. Berta Gardner (D-Anchorage), Rep. Harriett Drummond (D-Anchorage), and Rep. Andy Josephson (D-Anchorage) held a town hall meeting last weekend over the Permanent Fund issue and overall budgetary questions. By all reports, it was well attended and people left feeling emboldened.
Commercial Cannabis is coming to the Kodiak Peninsula Borough and to ease the fears of many residents, the Kodiak Peninsula Borough Assembly is mulling over the idea of forming a local option zone to give neighborhoods more control over what type of businesses can move in.
If you like being able to purchase some kick@ss locally raised meat, then you might want to head over to the Palmer Assembly Chambers tonight, as there will be a public meeting to discuss the future of McKinley Meat & Sausage Co. (i.e. Southcentral's only USDA-certified meat processing facility AND it's in financial trouble).
Congratulations are in order for Juneau's newest Assemblyperson: Barbara Sheinberg of Sheinberg Associates. She will be filling the open assembly seat that was recently vacated by Juneau Mayor Mark Becker following the death of Mayor Greg Fisk.
This entry was posted in