While Alaska does not officially have full-time legislators, Alaska Pipeline discovered that more than half of state Senators did not have a full-time job.
Nathaniel Herz's crystal ball was correct in predicting that Gov. Bill Walker was going to unveil his Medicaid expansion bill yesterday to a standing room only crowd. The bill was not welcomed with open arms by everyone, per APRN. Which is odd, because over the weekend…
The Washington Post reports that the Notorious 47 (including Sen. Dan Sullivan) have no intention of backing down on challenging Pres. Obama's and five other world powers' nuclear negotiations with Iran. In fact, they are planning to continue their aggressive challenge.
Get your health insurance from Premera Blue Cross? Chances are, you're probably one of the 11 million that had their personal, private information (i.e. SSN, bank records, mailing addresses, DOB, etc.) could be compromised due to hacking that went undetected from May of 2014-January 29, 2015. PC World reveals that similar hacking signatures were utilized with Anthem's 80 million-client data breach last month because of improper security measures. Insurance Commissioner Mike Kreidler already announced that penalties would be imposed.
Devin Kelly with the Dispatch's second installment of the Anchorage mayoral candidate carousal focuses on Dan "It's been a long campaign for mayor" Coffey.
Affordable Housing was the topic of an emotional hearing of the Juneau Assembly last night. The Juneau Empire explains why the Assembly ultimately voted down $5,000 incentive grants to homeowners to build "mother-in-law" suites.
Mercer released a survey today of about 570 employers from across the nation and discovered that between 2014-2015 the ObamaCare employer mandate had little impact on the number of full and/or part-time employees receiving healthcare through their job. Forbes explains the results in a more detailed manner.

The Fairbanks News Miner reports that state and federal government representatives asked for an extension to determine if they should pursue more money for restoration work linked to the 1989 Exxon Valdez oil spill.
Gov. Byron Mallott received $1.7 million as compensation last year for his board service and deferred compensation for the 30 years as a board member for Alaska Airlines, per the Dispatch.
The biggest Achilles' heel to Hillary Clinton's 2016 presidential bid could come in the form of her supports. First there was the "country" song from Stand with Hillary back in the fall. Now, Bill for First Lady is causing jaws to drop with their support ad. Is this political trolling or for realsies?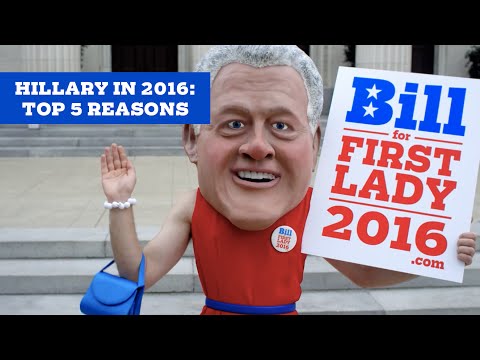 Anchorage's new school bonds will not be receiving the same level of love from the Senate Education Committee as in years past. Pat Forgey with the Dispatch has the details on what this means for the Anchorage School District.
Sen. Bill Stoltze (R-Chugiak) wants Alaska to have stronger states' rights and the Fairbanks News Miner has all of the details.
Don't like the science coming from the EPA? It appears that congress didn't either because this morning the House of Representatives advanced a bill to change the selection process of how people get onto the EPA's Scientific Board, per The Hill. Rep. Don Young was a "No Vote" on this piece of legislation.
The Mat-Su Assembly made it clear with their unanimous vote against having a commercial marijuana operations question put before the Valley electorate, per the Dispatch.
This entry was posted in